In my forty plus years I'd never been on a cruise, nor had I ever thought of going on one.   Co-workers always spoke about them but it just never piqued my interest.  About three years ago, however, when we started to plan our Spring Break vacation and everything about the cruise offer was right we decided to go for it.  It was a 7-day cruise on the Norwegian Breakaway from our home port in New York City.  The itinerary included stops in Port Canaveral, FL, NCL's Great Stirrup Cay, and Nassau, Bahamas.
What a blast!  Too bad we had full-time jobs to return to (sad pandas).  Our family quickly became addicted to vacationing on the high seas!  We have taken two cruises since and are booked for our fourth in July 2019.  We returned super enthusiastic and convinced most of our closest family members and friends to join us on our next and subsequent cruises.  However, some of them needed convincing.
Today we are grateful to collaborate with our friend and Cruise Blogger Lucy from www.lucywilliamsglobal.com.  She is fortunate to travel the world on a cruise ship with her husband who just so happens to be a Food and Beverage Director with a cruise line.  How lucky are you, Lucy?!   You are a beautiful couple.  See photo below under Reason #4.  Keep reading!  Together, we will provide you with 13 Reasons to help you convince family and friends to go on a family cruise.
Reason #1:  Fun for the Whole Family
Going on a cruise as a family is a fun way to travel.  It used to be that cruises were like hotels on water.  Nowadays, cruise ships are more like floating cities.  Being on some of these MEGA ships can be both exciting and fascinating for your entire family.   Some of these ships are so big that you may not be able to explore them in their entirety on a single cruise vacation.  Cruise ships are packed with a myriad of amenities.  There is something for everyone, guaranteed!  Here are a few that come to mind.
Restaurants
Bars
Swimming pools for adults and kiddies
Water Parks
Rock Climbing
Jogging/Walking tracks
Mini-Golf courses
Basketball courts
Gyms
Spas and hot tubs
Shops
Casinos
Cigar lounge
Theaters and movie screenings
Reason #2:  Activities for Everyone
There are many activities to keep your family busy throughout the day and late into the night.  Most cruise lines provide a daily schedule of activities taking place throughout the ship.  Some activities include the following:
Art classes
Games
Trivia
Bingo (one of my favorites)
Family Karaoke
Games shows
Fitness classes
Salsa dance classes
Pool games
Video games
Cooking demonstrations
Ice and fruit carving demonstrations
Depending on the cruise you go on, the itinerary may also include presentations on the ports, like how to save money when shopping, and other special activities.  Be sure to look out for behind the scenes tours to the galley (kitchens), backstage of the theater, and ship's bridge if you are lucky!
Reason #3:  Kids Clubs for all Ages
Do you need some adult time?  How about the kids?  Perhaps they want time away from their parents.  The Kids Clubs will keep your kids entertained while being well supervised — so no worries.  This will give you time to do exactly what you want on-board, day or night!  Most kid-friendly cruise lines cater to children ages 3 to 17.  The age groups are broken up and the activities are age appropriate.
Norwegian Cruise Lines (NCL) has Splash Academy which caters to children ages 3-12 as well as the Entourage Teen Club for teens 13 years old and over.
Activities at Splash Academy include:
Arts and Crafts
Circus school
Painting
Theme nights
Dance Classes
Parades/Treasure Hunts
Activities at Entourage Teen Club include:
Video games
Movies
Sports (Soccer, Dodgeball, Basketball)
Art
Music
Nightclub
These clubs are a great way for your children to just hang out and make friends from all around the world.
Did I mention the Kids Clubs are FREE and included in your fare?!
*Please note, you should check with your cruise line for info on cruising with children under 3 years of age.
Reason #4:  Wide variety of dining options
On a cruise, dining options are endless.  Many of these options are included in your fare.   You can sit down for a fancy four-course meal at one of the main restaurants, grab a slice at the Pizza bar, head to the Burger bar for a juicy piece of heaven, or visit the all-you-can-eat buffets.
Mangia! Mangia! at an Italian restaurant like Carnival's Cucina del Capitano.  What does Mangia Mangia mean?  "Eat! Eat"  A foodie's favorite words!
Have sushi rolls or drink some sake at a Japanese restaurant such as Holland America's Tamarind.
Carnivores can indulge at a Brazilian steakhouse such as Norwegian Cruise Line's (NCL) Moderno Churrascaria.
Cruisers can also dine at a celebrity chef restaurant.  Food Network's Guy Fieri has Guy's Burger Joint aboard the Carnival Cruise line; Iron Chef's Jose Garces has Pinchos Tapas Bar on the Norwegian Escape; while Jamie Oliver has Jamie's Italian on some Royal Caribbean's ships.
If you fancy a romantic dinner for two at one of the specialty restaurants mentioned above, book a table and check the kids into the kids club.  Enjoy!
*Please note, extra charges may apply for Specialty restaurants.
Reason #5:  Easy Way to Travel & See the World
Cruising is an easy way to see different places in one vacation, without the hassle of having to organize it yourself.
Just book your family cruise and the ship takes you to several ports of call. You could be in Italy one day and France the next. Make it easier; join a ship in your home city and you may not have to travel via plane.  This will also save you money on airfare.
Cruising as a family is a great way to immerse yourself and learn about different countries, cities, cultures & customs.  A history and geography class both in one.  This is the part of cruising that is great for the kiddos as they are on vacation and having a blast.  They don't realize they are learning at the same time.
Reason #6:  Ease of Booking Family-friendly Tours
Choose your tour or excursion online before going on your cruise or book on board with the helpful cruise staff at the shore excursion desk.  This way, you know your kids are going to enjoy the tour and whether it's safe and suitable for their age.  Lastly, if you book your excursion through the cruise line versus going on your own private excursion and your tour is late returning to the ship, the ship will not leave without you.
Reason #7:  World Class Entertainment
The quality of entertainment on board a ship is world class.  It seems cruise lines spare no expense when it comes to this part of the itinerary.  Guests can watch Broadway Shows such as Rock of Ages, Hairspray, and Jersey Boys.  The best part? No extra charge to watch the shows… It's all part of the cruise fare! High five!
It doesn't end there!  There's more.  There are themed nights such as 80's dance night, Latin Night, and a White Party.  On NCL there are shows such as Burn the Floor and dinner show from Cirque de Soleil- Cirque Dreams (extra charges apply).  While most of these activities take place in the evening, there are many live events happening throughout the day.
Cruise Directors do a great job of keeping guests ENTERTAINED!
Reason #8:  Different Cruise Types
Cruise ships differ in size and cruise lines fall into different categories.  Even if you have never been on a cruise, you may have heard of mainstream cruise lines such as Norwegian, Carnival, and Royal Caribbean.  However, you may be interested in the river/barge and specialty cruise lines.  River cruises usually accommodate 200  guests.  If you are interested in sailing the Mississippi River then this type of cruise is for you.  Check out Viking River Cruises or Crystal River Cruises to learn more about these types of cruises.
Reason #9:  Multi-Generational
As already mentioned above, there are countless amounts of amenities and activities on a cruise ship.  There is something to suit every preference and age group.  Grandma and grandpa can be adventurous!  They can walk the ropes course or try zip-lining across the ship with their families.  On the flip side grandparents can go and tour historic sites on land.
A cruise is a flexible option.  Family members can choose to take part in activities as a group or go separate ways.  For example, family members can choose to stay on the ship and relax poolside while the others get off at the ports and explore. Lastly, grandparents get the chance to bond with their family as they travel and explore the world.
Reason #10:  Healthy Routine
Yes, it is true that there is an immense amount of dining options on a cruise.
"You're gonna gain, like, 20 lbs"
"Gotta hit the gym and get rid of them before you go"
That way it will all even out by the time you return from vacation.  At least, that's the joke that many people share.
It doesn't have to be this way though.  Cruisers can find many delicious and healthy foods onboard.  During breakfast, you can ask the chef for veggie omelets, opt for healthy oatmeal, or enjoy a smoothie.  Salad and fruit bars can be found throughout the ship.
If you have any dietary restrictions such as a sugar-free or vegetarian diet just let the chefs know and they will accommodate you.
If you are afraid of gaining weight while on your family cruise or interrupting your workout regimen, you can stay active by using the gym onboard.  Sign up for a cycling class, lift some free weights, or go for a run on the treadmill.
* Please note that any dietary needs or allergies should be communicated with the cruise line prior to travel.
Reason #11:  Ocean Views
Natural wonders such as the Hubbard Glacier in Alaska and Norway's Major Fjords are best experienced up close on a ship.  Imagine watching whales and sea lions while enjoying breakfast from the comfort of your cabin balcony.  These views are stunning and we are sure that you will never get tired of them!
Reason #12:  Get Unplugged
We find that it's easier to unplug from the world while on a cruise.  The reason is that ships have satellite Wi-Fi which tends to be slow and unreliable.  Data plans are expensive and in our opinion not worth it.   All this makes it easier to be present and re-connect with your family.    Those emails can wait until you return home.  Hey, you're on vacation, right?
Reason #13.  Budget-friendly
We left the best for last.  In the intro, I mentioned that cruising never piqued my interest until about three years ago.  While conducting research, we learned that there is a tremendous amount of value for the money paid.  The price of a cruise is all-inclusive.  This means that the following is included in your fare:
Accommodations
Meals
Entertainment
Kids Clubs
In many instances, if you break down the nightly cost per family member you can see that it's less than the cost of staying at a hotel.   Then add meals, amenities, and everything else and the costs can quickly add up.  Also, if you are lucky to live in a state with a port, as we do, then you can also save money by not having to fly.
Many cruise lines offer promotions where you can choose 1 or more packages to include with the price of your fare.  Examples of some of these packages are an all-inclusive beverage package where all drinks, including, wine, beer, and soda, are included OR a Speciality Dining package which allows you entry to all Specialty Dining restaurants on the ship.  Choosing these particular add-ons (our usuals) can save you a lot of money.   The costs of paying for drinks or a specialty dining experience separately can add up quickly.
Tips:  Be sure to budget for things to do off the ship.  Excursions are popular and can be pricey.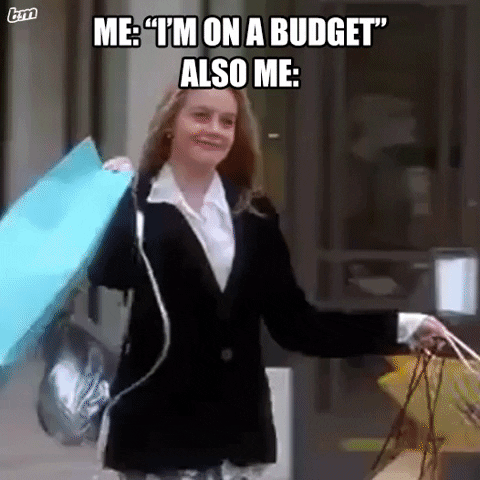 Have you been on a family cruise?  Which cruise line did you use?  Did you enjoy the experience?  Drop us a comment below.  If you know someone who needs to be convinced to go on a family cruise then share this article with them.  Sharing is caring!
PIN FOR LATER
Collaborator Lucy Williams's Bio
Lucy is from the blog Lucy Williams Global – The Travelling Wife Cruising Around the World. She worked on board a cruise line for nearly ten years and for the last three years has traveled on board with her cruise ship officer husband.
So she has a wealth of knowledge when it comes to cruising from both sides of the coin as a crew member and a passenger. When Lucy is not cruising she spends time in her native country of England and in her husbands country of Italy, so she is never short on travel stories. You can follow Lucy on her blog www.lucywilliamsglobal.com and on social media:
Facebook @lucywilliamsglobal Instagram @lucywilliamsglobal Twitter @lucretiaw14 Pinterest @lucywilliamsglobal